General
10 Tips for Home Security

Almost all of our blog posts are related to home improvement. But we got to thinking: your home is your sanctuary and is a place and time spent with family. With this post, we'd like to suggest 10 quick tips for home security to safeguard against a possible burglary.
Inside the Home Security:
Lights on. A light on gives the impression that someone is home. Set a timer if you're planning to be away from home (or if you work a second or third shift).
Radio. A radio, especially if tuned to a talk station, can be a deterrent by giving the effect of someone being in the home.
Window locks. Don't just close the windows, use the locks. And use night locks (vent locks) if you want to keep windows open while you're sleeping.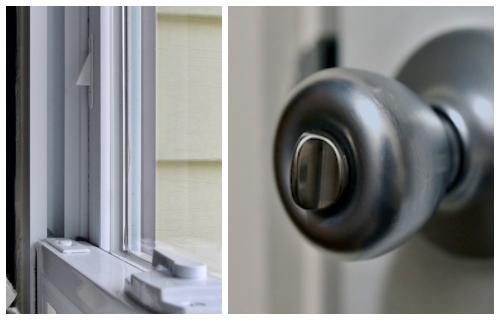 Deadbolts. They provide another layer of protection to front and back doors.
Alarm system. It's an obvious choice if this option fits into your budget. 
Outside the Home:
Exterior sensor lights. Motion activated lights alert you to the fact that someone or something is in your yard.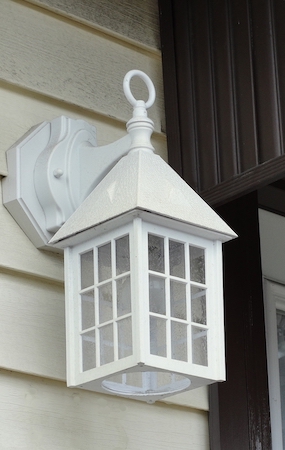 Landscaping. If there are overgrown shrubs and bushes close to your home, it's time for a good pruning. Large shrubs can provide places for criminals to hide during day or night.
Lock your car. Even if it's in your driveway, keep doors locked and any items out of view. 
Sheds. Keep it secure with a good lock. And record the serial numbers to lawnmowers, snow blowers or any outdoor/garden equipment.
Misc:
Electronics & Jewelry. From computers to cameras to stereos and TVs, write down serial numbers of all your possessions and keep a printed copy in a safe place. With jewelry, take photos of all valuable pieces, especially heirloom or antique items. And consider purchasing a fireproof safe for all your valuables.
Finally, one last suggestion is to take photographs in and around your home. This creates a record which could help identify items in case of a theft and could help with insurance purposes. Print photos (or store on a thumb drive) and keep in a secure place. 
Most of all, be vigilant about keeping your home secure. Always lock doors and windows. And don't forget about securing basement areas and garages. According to the Warwick Police Department, most burglaries are done by juveniles and not done by professional thieves. Best advice: don't give them a chance!