Interior
Casing, Trim, or Moulding: No Need For Confusion

Casing, trim, or moulding? There's no need for confusion. These terms are used interchangeably by contractors, remodelers and home pros.
What is casing? Quite simply, it's a moulding profile which frames (or trims) a door or window. Casing is functional as well as decorative. The main purpose of casing is to surround all doors and windows, covering any space or gap left between the drywall and frame.
In addition, casing is one of the most visible moulding trims in a home. And yet, most homeowners never think about the style before it's installed. Rule of thumb: be consistent with your choice of moulding throughout your home.
Casing, Trim, or Moulding Styles
Some of the most sought-after casing profiles are Colonial, Stafford, Windsor, Belly and Ranch. Standard sizes range from 2-1/2" to 3-1/2" wide and either primed or clear. In addition, casing is available in a variety of wood species (such as pine, poplar, PFJ, etc.) and also composite materials.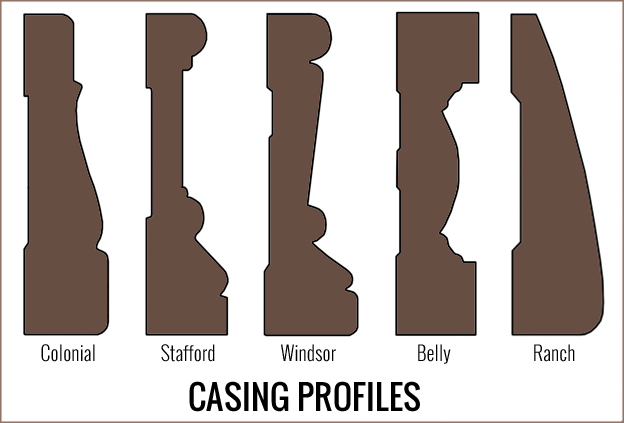 Of the five popular styles mentioned, the first four listed here have decorative profiles with various curves and grooves. These are more classical and traditional in design. Colonial casing is always a top choice, but the others have gained in popularity recently. And Ranch casing is the most basic. It's a plain profile, featuring only a slight curve to the design.
Some profiles, such as Colonial and Ranch, have matching base moulding which fit where a wall meets the floor. Coordinate other styles by using Speed Base or a combination of profiles to create a baseboard moulding.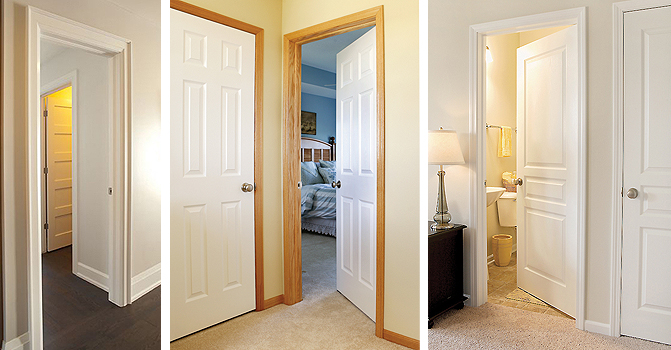 This basic information should answer a few questions about casing. Stop by your local Builders Surplus store to speak with our team about your remodeling plans. We'll be happy to suggest ideas and ways to use decorative moulding in your home.