Kitchen
Choosing the Right Kitchen Countertop
The kitchen is commonly the most used room in almost every household. With that being said, we are going to look over your options when it comes to choosing the right kitchen countertop for your needs. Everyone uses their kitchen in different ways and there are a variety of countertops to fit your needs, style, and budget.
Choosing The Right Kitchen Countertop For You
First, we are going to start with one of the more recognizable options: granite. Being that it's natural, granite has some limitations on color options. Granite is one of the more common and preferred countertops because of its durability and resistance to stains. If you are someone who likes to cook, and known to spill things occasionally, granite would be a good choice for you. Granite does not fade or discolor, and is relatively low maintenance. Granite tops will require occasional applications of sealants to ensure its longevity and natural finish.
Now, quartz countertops are very similar to the granite tops. Quartz is an engineered stone but is just as strong as a granite countertop. What's nice about quartz is the fact that other than your basic cleaning, it requires no maintenance. You will never have to use any sealants on a quartz top. Being a man-made item, it also has a larger color selection than a granite countertop can offer.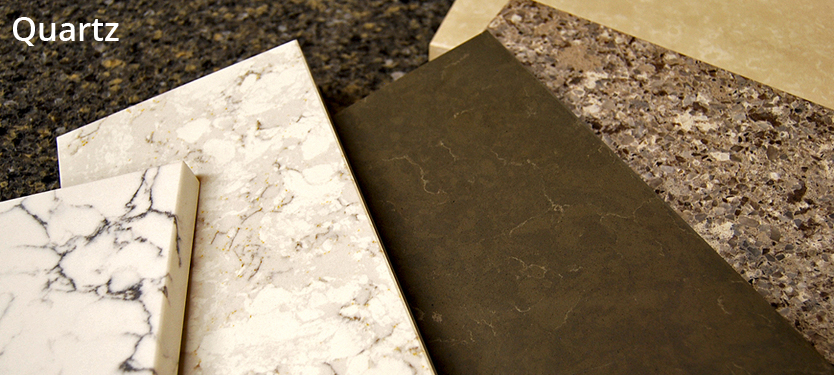 Marble countertops are also a classic choice when redoing a kitchen. Marble is a natural style that offers unique color and veining throughout the stone. But note that marble requires just a little more maintenance effort, as it can stain if not cleaned properly. However, the natural beauty of marble makes it a great addition to a counter space.
Additionally to marble, quartz, and granite tops, our stores offer a laminate countertop. Laminate is virtually maintenance free and also a durable option. Now, it isn't any type of stone, so it won't be as durable as the previous options. But laminate is the easiest to maintain, and the most cost friendly option, when choosing a kitchen countertop.
As I previously mentioned, homeowners use their kitchens in different ways. So, everyone will have a different need and desire than the next. But don't worry because Builders Surplus has your back. We offer all of these options at our locations and we'll help you to find the best fit for you!