General
Coronavirus Update (COVID-19)
Coronavirus update (COVID-19) from Builders Surplus, dated April 2020. In response to the Coronavirus pandemic, we at Builders Surplus are continuing to adjust to the needs for the safety and health of our customers and associates.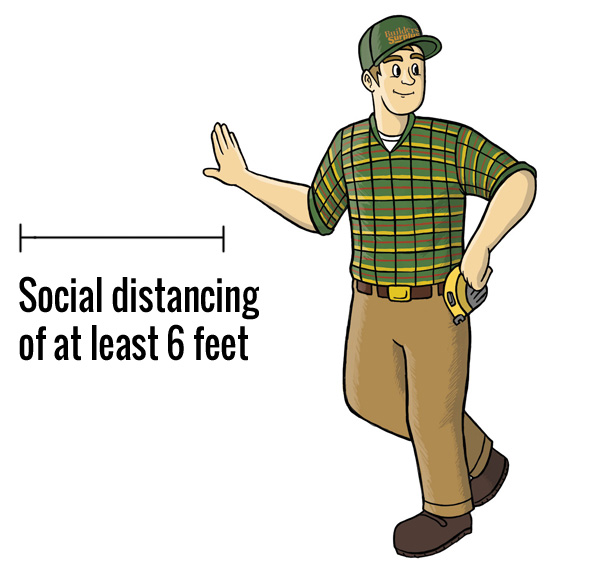 Our retail business is open. Since we supply building materials to contractors and homeowners, we are an essential business for home maintenance and repair. And this is important at this time, as families are asked to stay at home. Also, as a response to the Coronavirus, we are implementing social distancing and CDC (Center for Disease Control) guidelines. We will work together in the effort to keep everyone safe during this time.
Coronavirus Update: We Are Open
Face coverings/masks are recommended to shop in all locations.
In addition, all Builders Surplus locations in Rhode Island, Connecticut and Massachusetts have adjusted store hours: 
Monday through Friday: 7:30am – 5:30pm*
Saturday: 8am – 4pm
Sunday: Warwick open 10am – 4pm; all other locations are closed**
*Also note: Our Lunenburg (MA) store opens at 8am.
We know this isn't easy. It will be very difficult for some, an inconvenience to all, but we hope everyone will pull together to get through this situation as best we can. 
In closing, keep the faith, stay strong, and be well.
Mike Winter
Builders Surplus
---
Editor's update: For everyone's safety, Builders Surplus requires customers coming into our stores wear cloth face coverings while shopping. Starting April 18, 2020, per Rhode Island Governor's Executive Order and the Department of Business Regulations.
**Our Warwick store will be open again on Sundays from 10am – 4pm starting May 10, 2020.