Kitchen
Introducing Another New Product: Subway Tile
We are very excited to introduce another new product: subway tile is now available at Builders Surplus, a Max T. Value store.  Subway tile is a timeless classic for a kitchen backsplash or sections of wall. Originating way back in the early 1900's, from you guessed it, a New York City subway station. Right now, this tile has never been more popular!
The subway tile has a sleek, clean design to it. They are available in a 3" x 6" simple white design. White is an easy tile to match or contrast colors, easy to clean, and never goes out of style. The 3" x 6" subway tile has become one of the leading categories in the tile industry. One of the main reasons it is so popular is its traditional, timeless look. This tile doesn't ever seem to look outdated compared to other trendy alternatives.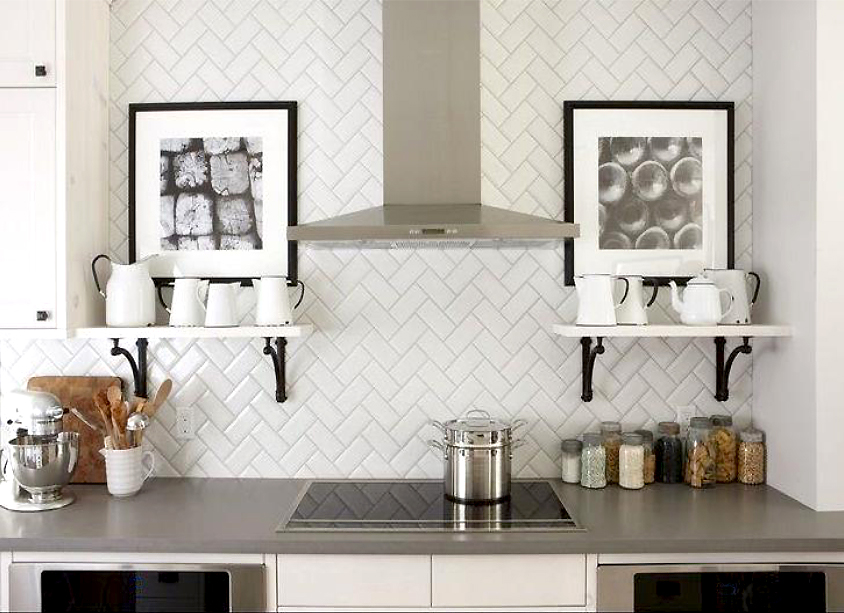 Creative Subway Tile Patterns
It can be featured in quite a few different layouts and patterns which will allow you to put your own custom spin on it. The most popular design is the standard running bond, but other patterns include crosshatch, herringbone, stack bond, stack offset and more. Subway tile is a great look for any backsplash in a bathroom, or behind a kitchen sink or stove. Some homeowners have also used the kitchen tile as a alternative to cover an entire wall or room, showcasing a very classic and clean look. The flexibility to be creative and customize your layout is also a popular draw for consumers.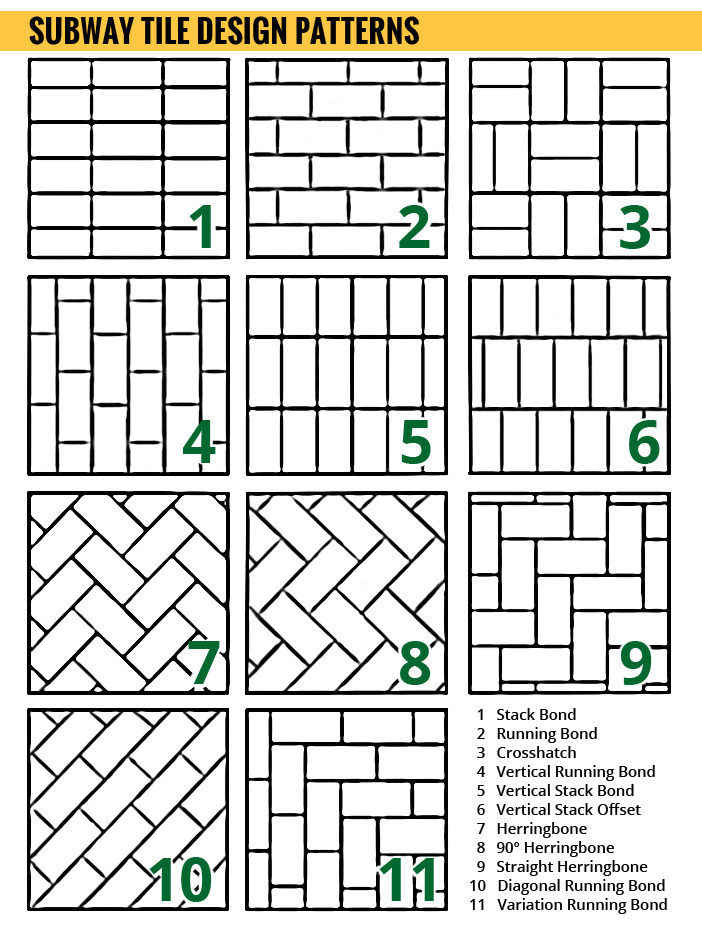 As you can see, we are happy to now offer subway tile to our customers! It has been around for quite some time now, and due to the increasingly high demand for it, we have you covered. Stop by your favorite Builders Surplus store near you and take a look for yourself. Our knowledgeable and friendly staff can tell you about it and show you different tile layouts! And remember, "When value's a must, shop Builders Surplus!"