General
Make imPOSSIBLE DREAMS Possible

Great teamwork helps make impossible dreams possible! Builders Surplus teams up with Rhody Rams Men's Basketball to benefit the imPOSSIBLE DREAM. With every free throw made by the Rhody Rams during the regular season, Builders Surplus supports the efforts of the imPOSSIBLE DREAM. And our teams are committed to helping enrich the lives of chronically-ill children in Rhode Island. 
the imPOSSIBLE DREAM
Have you heard of the imPOSSIBLE DREAM? It starts with John Florio's vision of a playground where all children, regardless of physical abilities, could play together became a reality in 1990. The commitment to the imPOSSIBLE DREAM is inspired by the spirit in all children. And it helps create the goal of making impossible dreams possible. In addition to the playground, the organization also fulfills wishes for children with the help of individual donations and fundraisers. 

The imPOSSIBLE DREAM Playground, located in Warwick, is one of the most popular family recreational facilities in Rhode Island. In fact, it was voted the #1 playground in the state and the 16th most popular playground in the United States! And with good weather, the playground is usually open daily April through October* from 10am to 3pm. (Closed holidays and holiday weekends).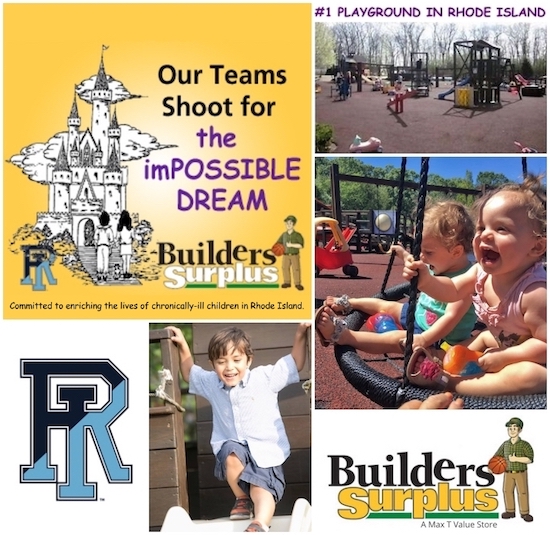 Teamwork = Make impossible dreams possible
The Rhody Rams and Builders Surplus, partners at the Ryan Center for the past few seasons, continue their relationship this year with a free throw campaign. Toward the end of the season at a select conference game, Builders Surplus will join URI Athletics for an on-court check presentation to the imPOSSIBLE DREAM. To cheer on their efforts, head over to a Rhody Rams game* this season. Click on the link for the URI men's basketball schedule and ticket information.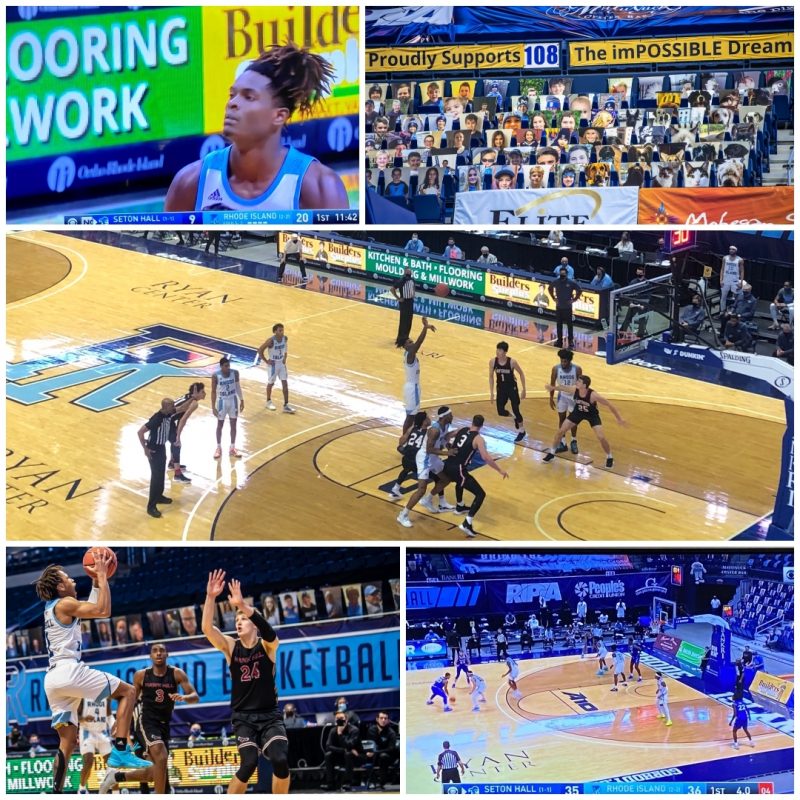 In addition, Inside Play at the imPOSSIBLE DREAM starts November 14 and runs Thursdays through Sundays from 10am to 4pm. (Closed during inclement weather and holidays.) The season for the outdoor playground begins April 13. For more information about the imPOSSIBLE DREAM (a non-profit organization) and Inside Play, visit the attached link.*
So, come on… root for the home team as our teams shoot for the imPOSSIBLE DREAM! 
*Note: As a result of the Covid-19 pandemic, playground hours and activities may be affected. And the pandemic will also impact the Rhody Rams basketball schedule for 2020-21.