Oak Stair Treads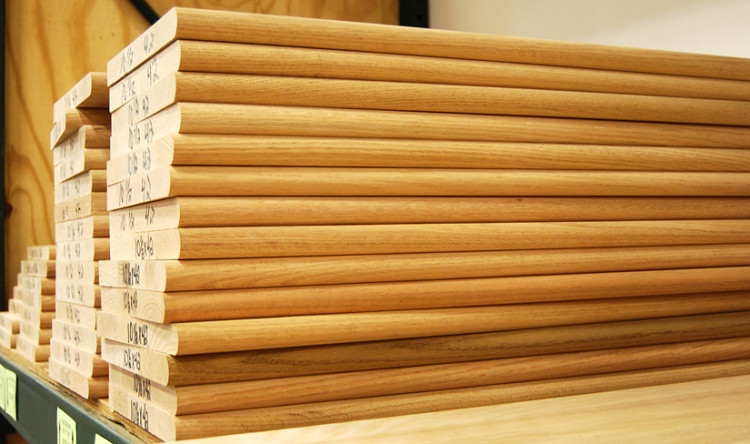 Photos
Description
Are you building a staircase? Or is the one already in your home in need of repair? Solid wood oak stair treads will do the job and look great. Because they're durable and beautiful. In addition, shop our stores for oak thresholds. And don't forget to consider balusters and a variety of decorative moulding or millwork to complete your home improvement project.
Sizes for Oak Stair Treads
10-1/2″ x 36″
10-1/2″ x 42″
10-1/2″ x 48″
11-1/2″ x 36″
11-1/2″ x 42″
11-1/2″ x 48″
Oak tread return: 1-1/4″ x 13″
---
Oak Thresholds
Available in two sizes: 4-1/2″ x 37″ and 5-1/2″ x 37″
Since you've made the decision to update your home, put Builders Surplus at the top of your shopping list. Why? Because we realize remodeling takes time and money. And that's why we search for the best value for our customers. For example, shop our stores for kitchen cabinets, bathroom vanities and flooring. After that, check out our interior and exterior doors, windows and decking. And finally, get the best selection of moulding and millwork to complete all of your home improvement projects. In fact, it's the best selection of moulding in New England!
Most of all, you'll be satisfied with the quality and value of our building materials. And rest assured, they're all Max T. Value approved! So don't pay more to remodel your home. Check out the substantial savings at our stores. And as Max always says, "Get it at Builders Surplus for less."
Questions?
Our stores are located in Rhode Island, eastern Connecticut and northwestern Massachusetts. And at this time, we are local and only service the New England area. In store purchase and pick up only. We do not deliver, ship items, or place orders online or by phone.
If you have a question about this item or any other product shown, please call 866-739-1636. Since Max T. Value is usually out searching for great deals on home improvement materials, our team will be happy to answer your questions. To be connected with our Connecticut store, press option 1. For Rhode Island (Warwick store), press option 2. And for our Massachusetts store, press option 3.
To contact Builders Surplus stores in West Warwick or Central Falls, click on the following link for each store's phone numbers and hours to speak with one of our friendly associates.