Vinyl Siding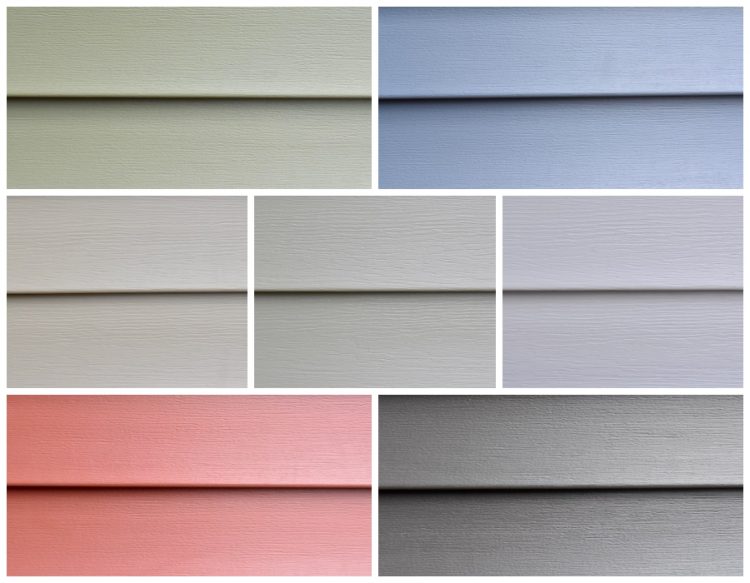 Photos
Description
As the old story goes, wait a minute and the weather will change in New England. And that's a good reason why vinyl siding is a great choice for your home's exterior. It's durable, easy to maintain, comes in great colors, and looks fantastic.
Vinyl Siding Variety
A variety of siding, including styles which have the appearance of wood grain or rustic features, are available. And there's bound to be a color choice that will be perfect for your home. Also remember to take a look at the selection of matching soffits, corners and trims too.
Siding is available by special order at Builders Surplus. So, stop by our stores and talk with one of our team to place your order. And the turnaround time is quick; approximately three to five business days.
Please note: Vinyl siding is currently not available at our Lunenburg (MA) store.
Visit your nearby Builders Surplus location for more information regarding this product. Our team can show you the many options available for siding. We'll be happy to answer the questions you have on vinyl siding or your next outdoor home improvement project. In short, when you stop by, check out our selection of exterior doors, windows, and composite or mahogany decking for more outdoor ideas.
And all of our products are approved by Max T. Value and you'll love the savings! As Max always says, "When value's a must, shop Builders Surplus."
Questions?
Our stores are located in Rhode Island, eastern Connecticut and northwestern Massachusetts. And at this time, we are local and only service the New England area. In store purchase and pick up only. We do not deliver, ship items, or place orders online or by phone.
If you have a question about this item or any other product shown, please call 866-739-1636. Since Max T. Value is usually out searching for great deals on home improvement materials, our team will be happy to answer your questions. To be connected with our Connecticut store, press option 1. For Rhode Island (Warwick store), press option 2. And for our Massachusetts store, press option 3.
To contact Builders Surplus stores in West Warwick or Central Falls, click on the following link for each store's phone numbers and hours to speak with one of our friendly associates.
Testimonials
"... beautiful new siding. Thanks for all your help! Your staff and you were very helpful. Thanks again."