Door & Window Casing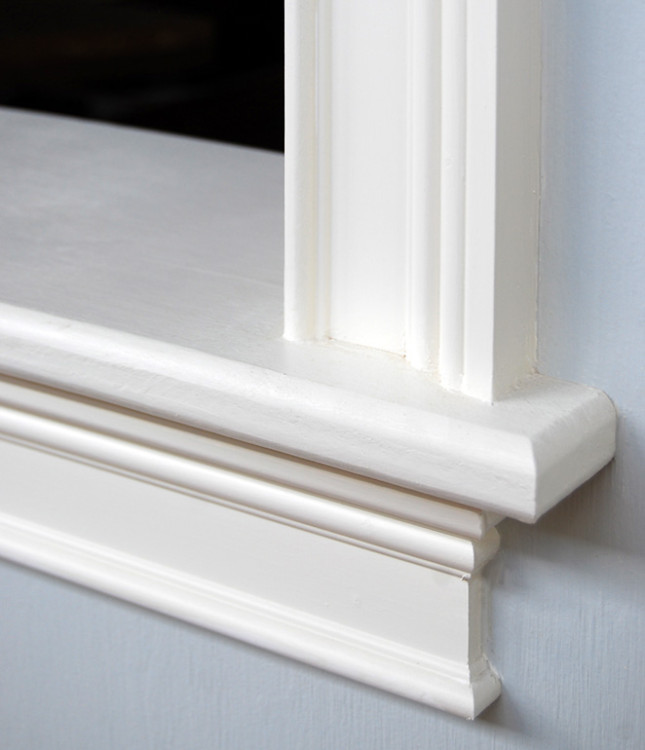 Photos
Description
Door and window casing is used throughout extensively throughout the home. It's a simple touch that adds a decorative element. For instance, a Windsor moulding profile and sill created the window casing shown in the featured photo.
First of all, casing is functional as well as decorative. Surround all doors and windows with casing, as it covers any space left between the drywall and frame. Furthermore, casing is one of the most visible moulding trim in a home, and yet, most people may never think about the style before it's applied.
Try window casing for the following:
Picture framing
Furniture embellishment
Cabinet face trim
Wall decoration or chair rail
Ceiling decor or trim around light fixtures
Garage door design
Trim around a gazebo
Fireplace enhancement
Small craft projects
As Max T. Value always says, "When value's a must, shop Builders Surplus." Our stores offer the best selection of moulding and millwork at exceptional pricing. If you're in the process of building or remodeling, you'll find crown, casing and base moulding that will look fantastic in your home. And all materials are Max T. Value approved and you'll love the savings! So, skip those big box stores and shop local in Rhode Island, Connecticut and Massachusetts. And get it at Builders Surplus for less.
Questions?
Our stores are located in Rhode Island, eastern Connecticut and northwestern Massachusetts. And at this time, we are local and only service the New England area. In store purchase and pick up only. We do not deliver, ship items, or place orders online or by phone.
If you have a question about this item or any other product shown, please call 866-739-1636. Since Max T. Value is usually out searching for great deals on home improvement materials, our team will be happy to answer your questions. To be connected with our Connecticut store, press option 1. For Rhode Island (Warwick store), press option 2. And for our Massachusetts store, press option 3.
To contact Builders Surplus stores in West Warwick or Central Falls, click on the following link for each store's phone numbers and hours to speak with one of our friendly associates.