General
Your Remodeling Choices

Choices, choices! When it comes to home improvement, your remodeling choices are numerous. And it can simply come down to what you truly prefer. But if you're not sure, here's a few remodeling products and the differences between them.
Your Remodeling Choices: Doors & Windows
Prehung or slab doors. Prehung refers to a door already mounted in a jamb or door frame. A door slab describes an unmounted single door.
Prefinished or unfinished doors. Prefinished doors are painted, stained or varnished by the manufacturer. They're ready for installation. Unfinished doors need some work. It's your choice of paint or stain color, but always prepare the door first. Most professionals will tell you to paint the door while it's lying flat to achieve an even coat with no drip marks.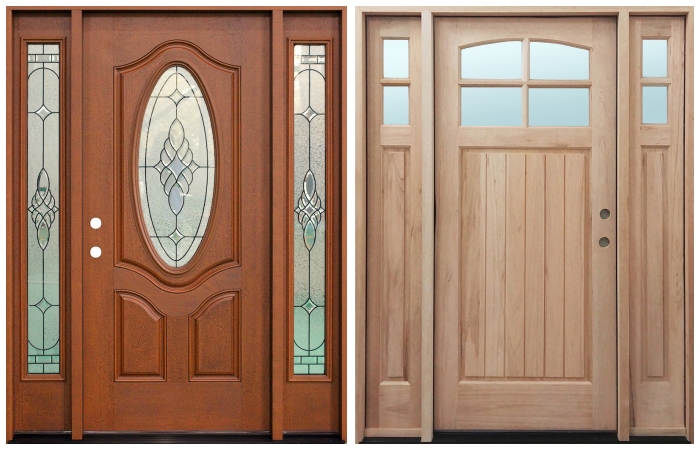 Replacement or new construction windows. First, measure the existing window and purchase the same size. Then simply take out the old window and drop in the replacement window. 
Use new construction windows for new homes where the framing is done as the home is being built. In addition, there's an extra piece around a new construction window which is called a nail fin (or flange), and is nailed onto the frame.
Single hung vs double hung windows. The difference between the two? The upper sash of a single hung window doesn't move, only the bottom sash can move up and down. A double hung window allows for both the upper and lower sashes to move.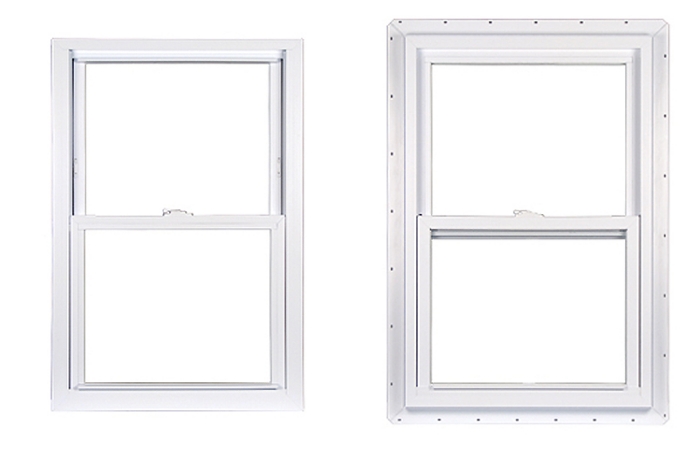 Decking
Composite vs hardwood decking. First, all decks require maintenance. But composite decking is almost maintenance free, making homeowners happy. It's also durable, pest resistant, and comes in a variety of color choices.
Hardwood decking features natural wood beauty. (It's no wonder composite decking mimics woodgrain!) But homeowners must clean, sand, stain and seal every 2-5 years, allowing a wood deck to last for years.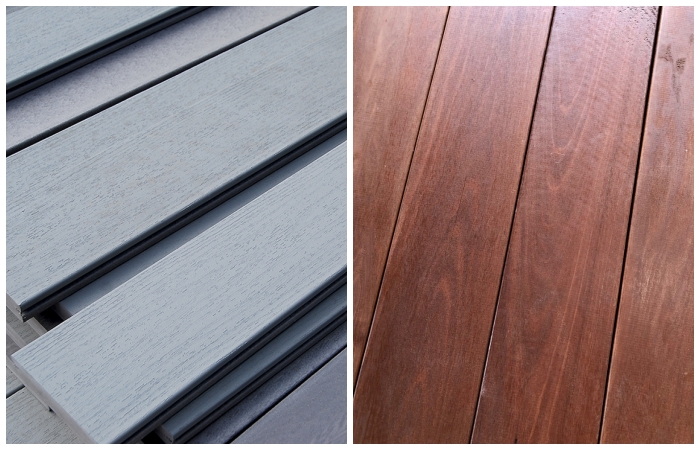 Moulding & Flooring
Primed vs. natural moulding. Primed (white) moulding is simply easier to paint. Stain or leave natural moulding (not primed) for a rustic wood appearance.
Prefinished vs. unfinished hardwood floors. Prefinished flooring has stain already applied by the manufacturer, plus a coat of polyurethane or sealer for protection. Therefore, the installation is easier. Install unfinished hardwood flooring first, then stain and finish on-site. Color options can be customized, but controlling dust is a must when installing. In short, it's not a job for a first time remodeler!