Outdoors
Stacked Ledger Stone Panels

Just what are stacked ledger stone panels? Quite simply, they are high quality stone that is cut and trimmed to a slim size. Multiple stone slabs are then stacked vertically and horizontally together for a 3-dimensional appearance. Stacked stone panels add rustic charm to their surroundings.  And the panels vary beautifully in shade, color, and finish.
Best of all, these panels are versatile. For instance, install these panels in your home's interior rooms or outside for dramatic effect. So, what are some of the applications for stacked stone panels around the home? 
Around the Home: Ledger Stone Panels
Wall Decor
Do you have a plain wall that just screams for a little love? Whether in the kitchen or bathroom, stacked ledger stone panels add a decorative element and focus to a wall. Depending on your style, you can cover a full wall or just add a vertical element to a long wall. Use them as a backsplash or imagine an accent wall near a tub/shower area. Add some plants and create a spa-like retreat.
Fireplace
Give your fireplace a new elegance by surrounding it with stacked stone. And again, you can position the panels from floor to ceiling for dramatic effect or just place them from floor to the mantel.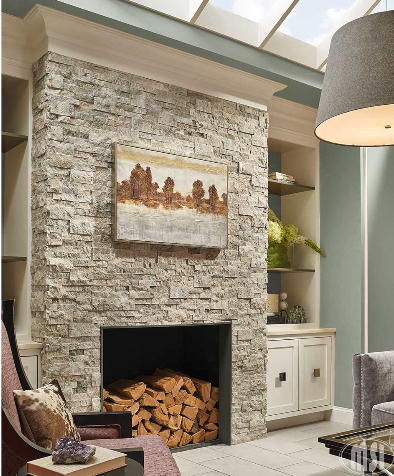 Front Façade / Base Column Surround
Need a little character for drive-by curb appeal? Install ledger stone panels to a section of your home's exterior façade. The stone panels will look wonderful near a front entrance! They will cover a plain foundation or give columns an extra dimension. And they'll provide a natural environment to a garden landscape.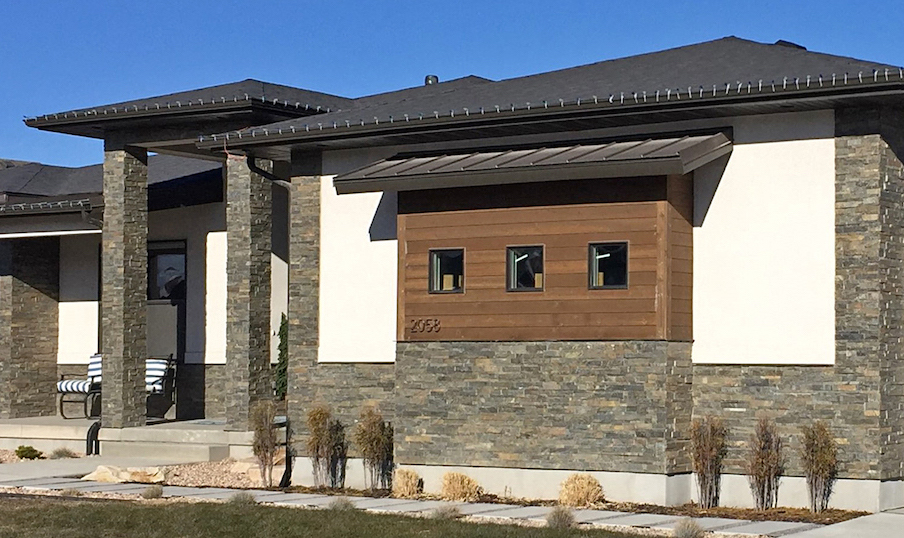 Barbecue Surround / Pool Accent Area
Your deck and patio will impress family, friends, and look amazing with stacked stone ledger panels surrounding a barbecue area. Use the ledger stone near a swimming pool to give it a natural look and feel. In addition, edge a raised flower bed for an impressive backyard garden.
So, what would you like to create with stacked ledger stone panels? Stop by our stores to look through the variety of colors and styles. There's bound to be one that'll be perfect for your remodeling project.