General
Winter Remodeling: A Contractor's Best Kept Secret
Want to know one of the best-kept remodeling secrets? Plan winter remodeling! The advantages of remodeling during the winter might be exactly what you need. Remodeling in the winter season could be one of the best decisions. And I'm here to tell you why!
What time of the year do most people decide to remodel? Spring or summer, right? Those two seasons are the rush hour traffic of home improvement. It's almost impossible to get your remodel completed because everyone is doing the exact same thing.
Now, you might think getting your home remodeled during the winter seems unorthodox, but it could be very beneficial when you consider it.
Winter Remodeling: Contractor Availability
Since it isn't usual for people to be working on their homes during the cold weather, contractors are more readily available. Their work schedules obviously slow down in the winter because homeowners don't want to be inconvenienced by all the remodeling plans.
This being said, contractors might be more willing to lower their prices during the winter because they will do anything to keep working. When the number of remodels decrease, so may the price!
Seeing as they won't have as much work, contractors may also be able to get your remodel done quicker.
Taking a vacation during the holidays or January? That's a perfect time to get some of your bigger remodels out of the way. Trying to escape the cold New England weather is normal, which makes for an excellent opportunity to get some work done on the house.
Many people choose not to remodel during the winter due to concerns about the fumes and dust. Today, there is technology and clean up methods which control those problems.
Cold Weather Remodeling Projects
So, what remodels might you consider completing during the snowy season? A perfect project is replacing your floors. If you're looking for something new and more durable, take a look at our hardwoods or even laminate flooring.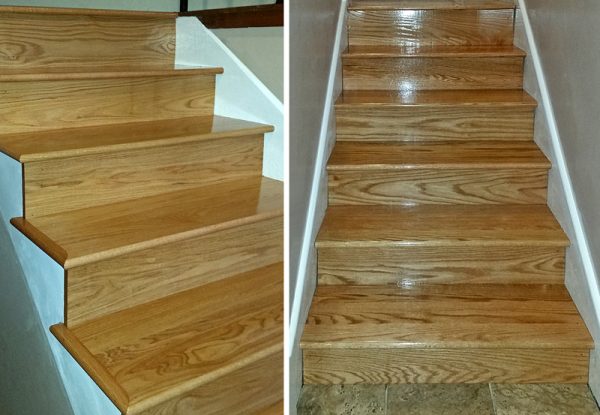 Need a quick pop of character in your home? Install decorative moulding to add an upscale look. Winter is an excellent time to work on all your home's interiors (but maybe not the big remodels like kitchens)! Why not plan to update all the millwork in your home, such as interior doors and stair treads, or even consider adding a new bathroom vanity.
Winter remodeling is well worth the consideration!