General
Your Home Design Style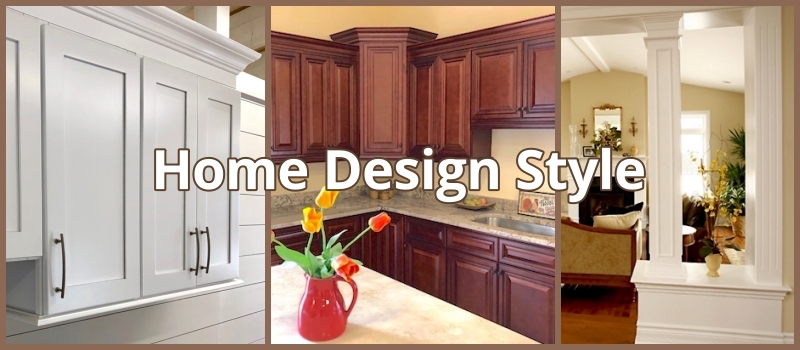 What is your home design style and do you have a definite preference? Whether you're most comfortable with bold color choices, crisp contours, or the love of rustic wood, every style expresses a little bit about you.
But that's not to say you have to only choose only one for your home. Some styles can blend quite harmoniously. For example, think of transitional design with its elements of contemporary and traditional style. Or a relaxed country style mixed with a little farmhouse. While other design styles, like the very structured industrial look, make a strong statement and prefer to stand alone.
So, if you want to explore a particular style for your home, here's a few notes about different design and décor characteristics.
Your Home Design Style
Traditional
Classic style, casual and comfy feel
Symmetry
Curved lines, features and carved details
Similarly, harmony of patterns and color
Craftsman
Simplicity of form
Focus on workmanship
Built-in elements
Moulding and wainscoting on walls
Can also be known as Arts & Crafts / bungalow style
Modern
Above all, think minimal
The clean lines of Shaker style appeal to modern design
Absence of decoration
Neutral color palette
Uncluttered
Natural light (windows without curtains or shades)
Contemporary
Clean, sleek lines
Solid colors (neutral with bold color)
Furniture is basic shapes and forms
Softer, rounder than modern edges
Asymmetrical elements
Country
Wood and natural elements
Classic American style
Salvage materials
Antique shop and flea market finds
Informal and cozy
And still more home design styles:
Farmhouse – Radiates warmth, simplicity, and natural wood elements
Transitional –  Considered a bridge between traditional and contemporary
Industrial – Structural; incorporates exposed building elements; open floor plans
Eclectic – A wide range of diverse styles within a space
Minimal – Uses simple forms and structures (especially geometric)
Scandinavian – Known for simplicity and functionality; serenity
As you can see, there are plenty of style choices. But most of all, it comes down to what makes you feel good about the space you're living in. So, explore the different styles and create a home that is perfectly comfortable for you and your family.