Interior
How to Cut Moulding Corners: Selecting and Installing Millwork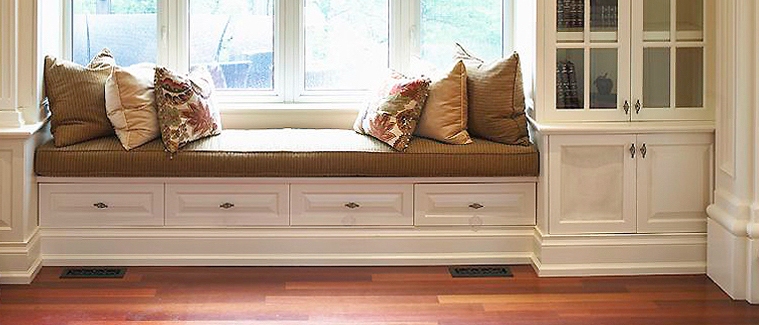 You need to know how to select and install the perfect millwork in your home. Read here for how to cut moulding corners and more
Moulding and millwork are integral pieces to your home design. They should be well planned for and not just an afterthought in your build process. Part of preparing for beautifully detailed millwork in your home is selecting the perfect profile and style. But a big piece of getting it right is in proper installation. Think about the details, right down to how to cut moulding corners, before you begin.
Read on here for tips to getting it just right.
Come to Builders Surplus for an incredible variety of millwork. In fact, we're home of New England's largest moulding selection!
Stop by one of our five locations to speak with an associate about your home improvement plans. We'll be happy to answer any questions about design or installation.
What is moulding?
Moulding – is used to cover transitions between surfaces or for ornamentation and decoration. It is made from milled materials like wood or plaster and can enhance the aesthetics and value of your home.
Millwork – is any building material made at a factory or mill. Interior trim, doors, shelving, stairs, paneling, and mantels are all examples. 
Moulding is necessary for hiding natural joints in the framing process while building a structure, and there are dozens of options for providing ornamentation and style throughout your home. Some examples include:
These are prominent forms of moulding found in any home, and while they are functional the decorative possibilities are endless. Plus, millwork like decorative wall panels can transform a room, from modernizing an outdated trend to adding new sophistication and visual interest.
No matter what moulding profile you choose or how you use it, the devil is in the details. It's critical to take care with your installation and know all the tricks, including how to cut moulding corners so it fits just right.
How to cut moulding corners
When you have designed your space and selected your moulding profile, you are nearly ready to install your millwork. First, make sure you know how to cut and install it and that you have the proper tools and safety equipment. There are many excellent sources to consult when you need detailed instructions on how to cut moulding corners.
Here is a useful tip! Let's take baseboard as an example and look at how to cut moulding corners, since this is a common DIY project. This technique will also work for door and window casings or chair rail mouldings.
Fitting baseboard mouldings on the interior corners of the room is usually done best with a miter saw to create miter joints, or 45-degree cuts to each adjoining piece. These cuts come together when the moulding is adjoined make 90-degree angles. But often, walls do not come together at perfect angles. So what is to be done?
Just set the miter saw's angle shy of 45 degrees, but not less than 44. This will actually create a better fit when you adjoin boards, because walls are likely to be slightly rounded where they come together. Before you make the cut, test-fit smaller, 6-inch pieces of your moulding with opposite 45 degree angles. If they don't match up, try the slightly smaller angle. 
Don't use wood filler or caulk to cover mistakes. It will crumble or swell with time and weather and ruin the look of your beautiful moulding.
New England's largest moulding selection
In addition to crown, casing, and base profiles, you'll find what you need at Builders Surplus to complete all the details. We have the largest moulding selection in New England and most styles are available either primed (painted) or clear (natural).